Hiking in Austria
We organize hiking and snowshoe events.
Come and join us.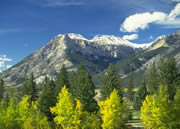 The Alpine Club Vienna organizes hiking, climbing, skiing, snowshoe and other outdoor events in Austria for our members. All the activities of the group take place in the English language. We are a group within the Alpine Federation OeAV, Section Austria.
We meet usually on the first Monday of the Month at 7 pm at the Alpenvereinshaus, Rotenturmstr. 14, 1010 Vienna. Please come along!
We are not tour guides, and most of our events are free of charge. Each hike organizer shares his/her experience with you. The club is formed from 100% volunteers.
Next Meeting: Monday 1st August, Strandbar Hermann (or similar). Details will follow.
---
Corona Measures at ACV
Update 1.5.2022: Currently, there are no specific limitations to take part in our events or meetings.
Any activities currently shown on this site are subject to the currently applicable covid regulations, which are always subject to change. Events may be cancelled at short notice, or extra limitations imposed.
---
Upcoming hikes:
Get new hikes in your mailbox
Subscribe to our newsletter, so you'll get our new events in your mailbox.
You can find this page on Google with the following keywords
alpine club vienna
austria hiking tours
hiking vienna
alpenverein
austrian alpine association
alpine club austria
alpine club membership
austrian alpine club
austria alpine club
austrian mountaineering club
vienna hiking
austrian alpine club membership